Contract manufacturing
Contract manufacturing is one of the key activities of Aromat LLC. The ability to produce products under your own brand name contributes to additional profit and provides competitive advantages, therefore Private Label is an alternative solution for many retailers.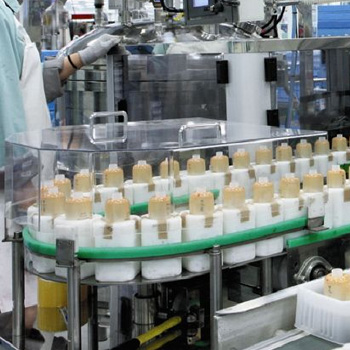 The manufactured cosmetics TM "Aromat" are accompanied by the conclusions of the state sanitary and epidemiological examination (STATE SERVICE OF UKRAINE ON FOOD SAFETY AND CONSUMER PROTECTION).
Products are not tested on animals, alternative test methods are used (Subsidiary Enterprise "Scientific Center for Preventive Toxicology, Food and Chemical Safety. acad. Medved of the Ministry of Health of Ukraine").
When working with us, we guarantee:
Production according to your requirements
Product formulation development
Professional advice from specialists
Production of packaging, labels for the product
Development of packaging design (if needed)
Individual approach to work with each customer
Partners of Aromat Ltd.:
Trading network "Auchan", Ukraine, Kyiv
LLC "RUSH" (trading network "Eva"), Ukraine
LLC "Style D" (retail chain "Prostor"), Ukraine
Trade network "Tavria V"
Pharmacy chain "Pharmacy of wholesale prices", Ukraine
Pharmacy chain "911", Ukraine
Fozzy-Food LLC, Ukraine
DC Ukraine LLC (Watsons retail chain), Ukraine
LLC "Sumatra LTD" (retail chain "Cosmo"), Ukraine
TK Aromika LLP, Republic of Kazakhstan
"AS PAIRA", Estonia
LLC "Pharmacy Ukraine", Turkey
LLC "Estetti Cosmetic", Ukraine
Scissorhands LLC, Ukraine, Kiev
"Medservice-Invest", Ukraine
LLC "Kharkov Agroindustrial Union", Ukraine