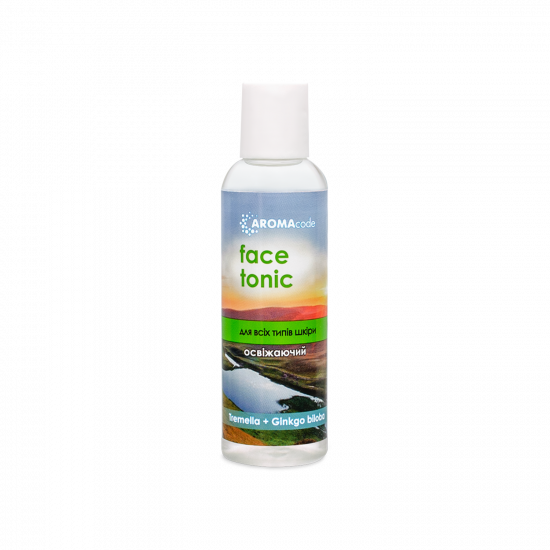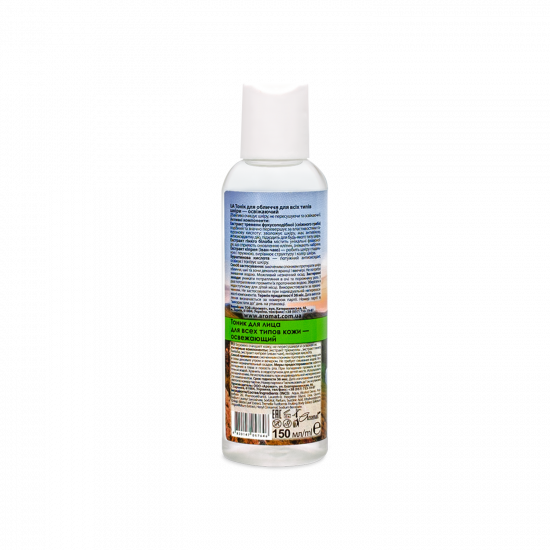 AROMAcode refreshing facial tonic for all skin types, 150 ml
Refreshing facial tonic AROMAcode for normal skin carefully cleanses the skin without overdrying it. Completes make-up and pollution removal. Tones and moisturizes skin and prepares for the application of cream.
Active components of tonic help maintain and improve the structure and color of the skin.
Active components:
Tremella fuciformis extract
Ginkgo biloba extract
Chamerion angustifolium extract
Succinic Acid
Urea
Glycerin
group
MODE OF APPLICATION:
Wipe the skin of the face, neck and décolleté area with a wet sponge in the morning and evening. Does not require rinsing with water.
ACTIVE COMPONENTS:
Tremella fuciformis extract Ginkgo biloba extract Chamerion angustifolium extract Succinic Acid Urea Glycerin