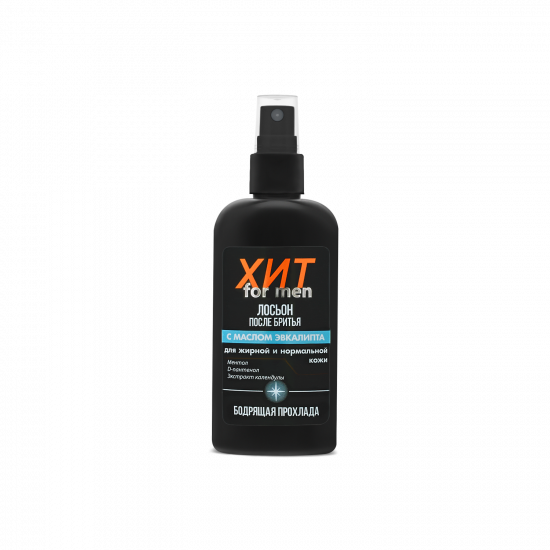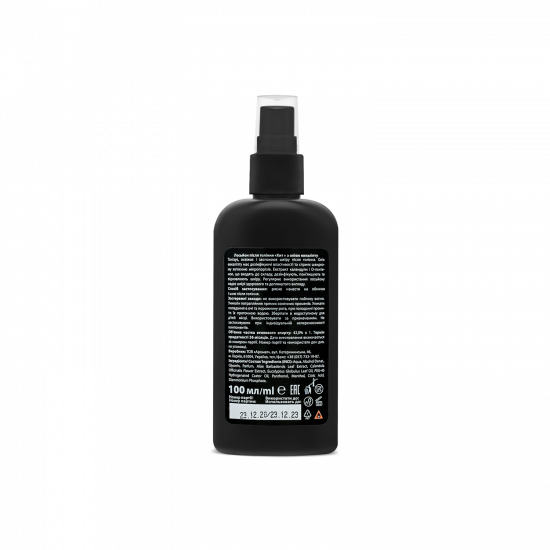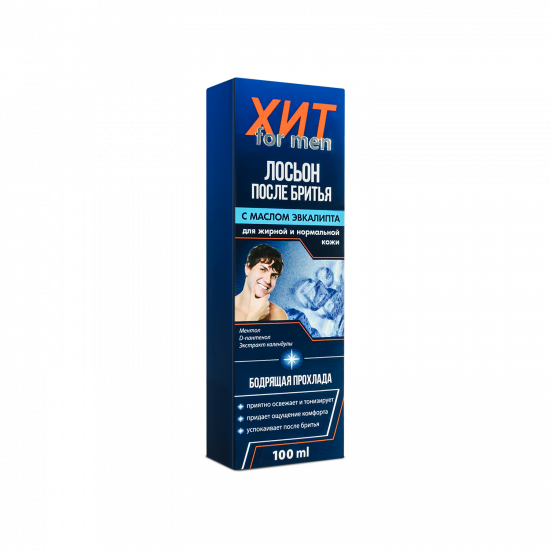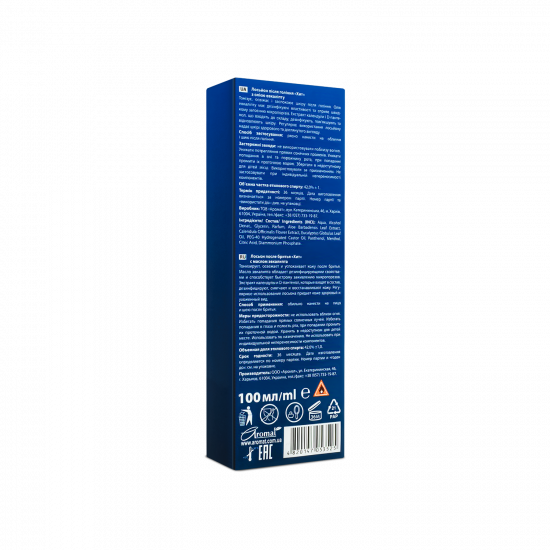 After shave lotion with eucalyptus oil "HIT for men", 100 ml
HIT for men men's aftershave lotion on alcohol basis with eucalyptus oil, calendula extract, menthol and D-panthenol in the composition is designed for maximum skin protection immediately after shaving.
Volume fraction ethyl alcohol in the lotion is 42.0% vol. +/- 1.
The oils and extracts contained in the composition disinfect and heal the skin after shaving, relieve inflammation and protect against bacteria. The moisture-retaining D-panthenol strengthens the hydrolipidic mantle of the skin, menthol helps to quickly remove puffiness. Regular use of the lotion gives the skin a healthy and well-groomed appearance.
Recommended retail price: 45 UAH
group
MODE OF APPLICATION:
Spray liberally on face and neck after shaving.
PACKING:
Spray bottle and cap.
VOLUME:
100 ml
SHELF LIFE:
3 years
BARCODE:
4820147053525