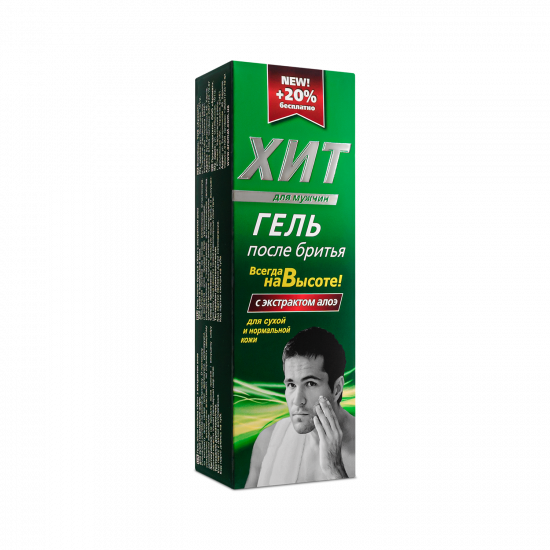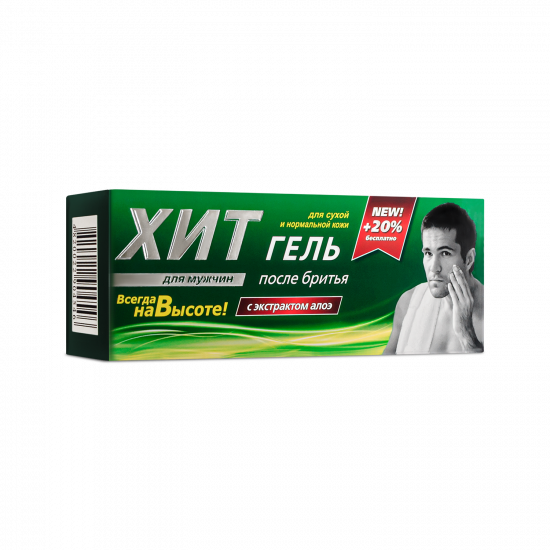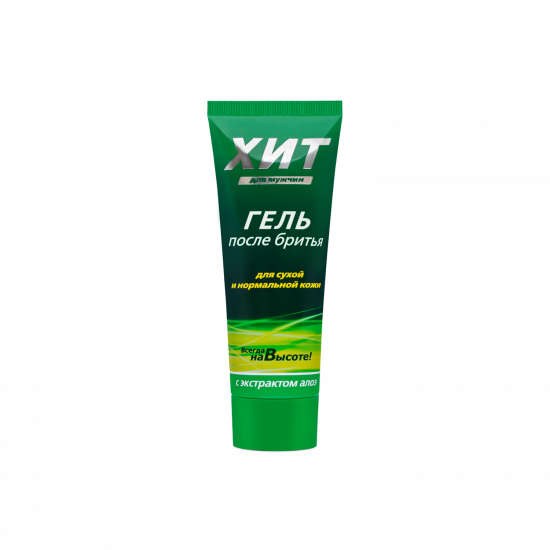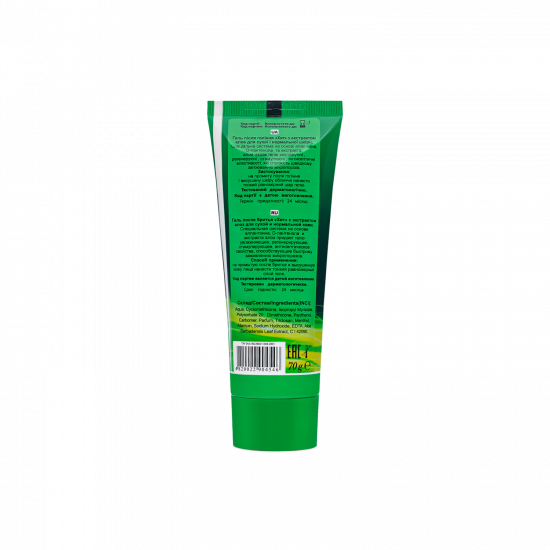 After shave gel with aloe «ХИТ for men» for dry and normal skin, 70 g
«ХИТ for men» men's after-shave gel with aloe extract, menthol and allantoin in the composition is designed for refreshing care for normal to dry skin.
Aloe extract promotes healing, anti-inflammatory, tones and moisturizes dry skin after shaving. Allantoin acts as a softening and moisturizing component of the skin. Panthenol heals, menthol refreshes, triclosan blocks bacterial activity to heal dry and protect normal skin.
group
MODE OF APPLICATION:
Apply a thin even layer of gel to washed after shave and dried face skin.
PACKING:
Bushon tube.
VOLUME:
70 g
SHELF LIFE:
2 years
BARCODE:
4820022904546