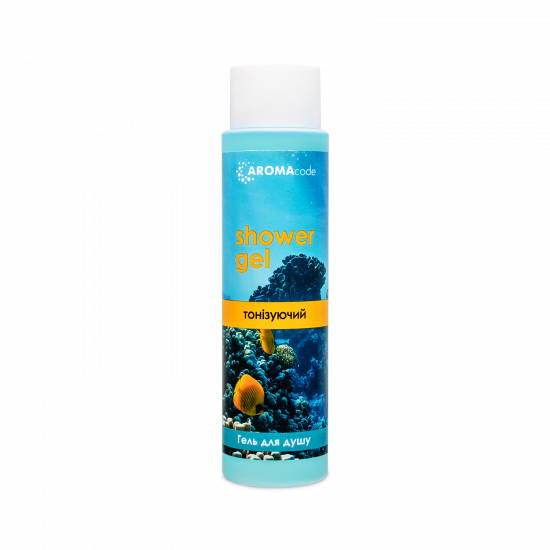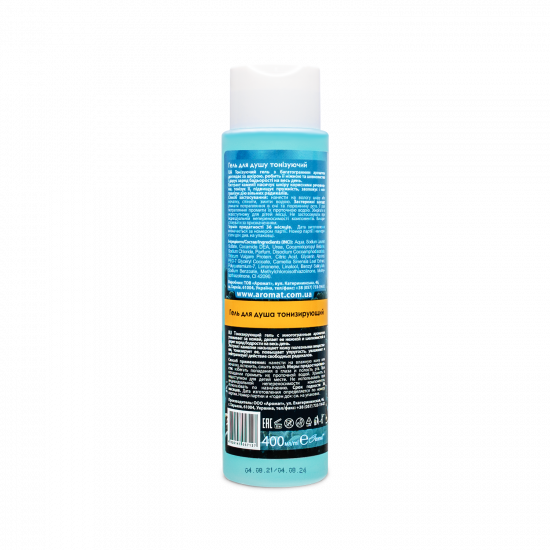 «AROMAcode» toning shower gel, 400 ml
The aromatic foam of the AROMAcode Toning Shower Gel leaves the skin feeling fresh until the evening if you shower in the morning, or noticeably invigorates after an active day.
Camellia extract in the shower gel saturates the skin with useful substances, tones it, increases elasticity, moisturizes and neutralizes the action of free radicals.

An ergonomic, stable bottle with a large, handy lid makes the shower gel easy and comfortable to use.
Recommended retail price: 49 UAH
group
MODE OF APPLICATION:
Apply to damp skin or washcloth, lather, rinse with water.
PACKING:
Flip top bottle
VOLUME:
400 ml
ACTIVE COMPONENTS:
Green camellia
SHELF LIFE:
3 years
BARCODE:
4820147057127