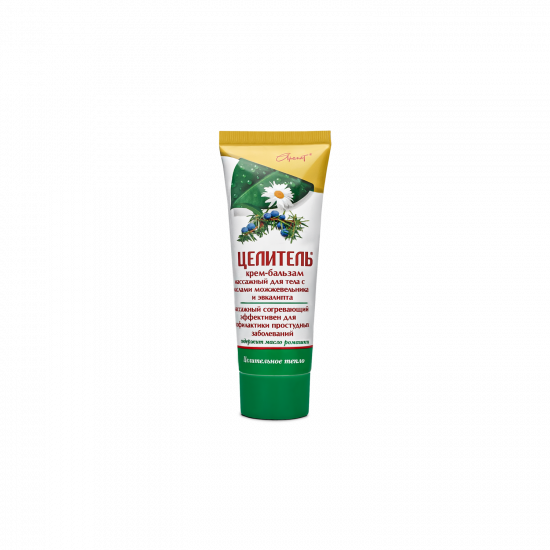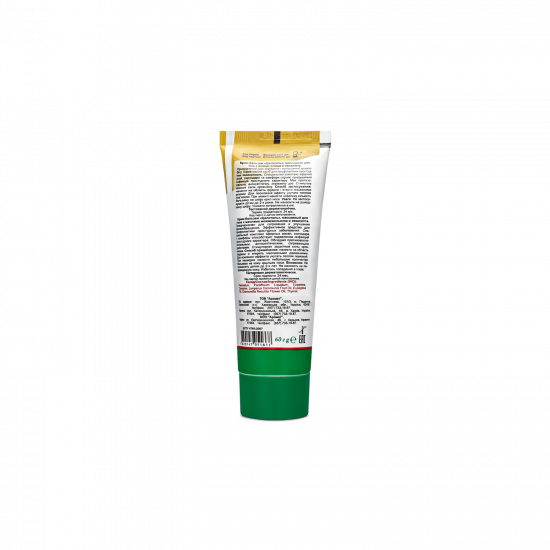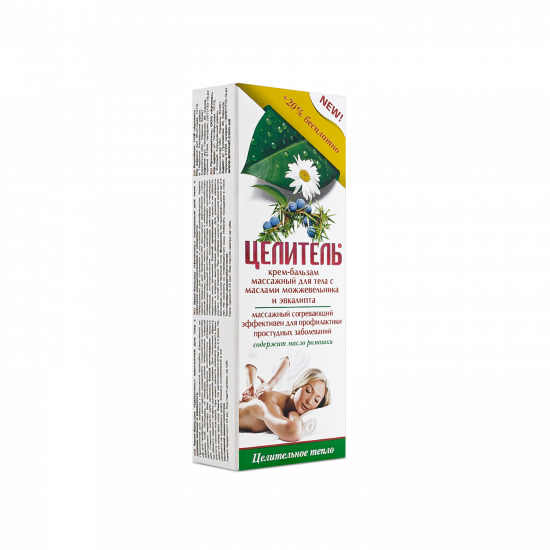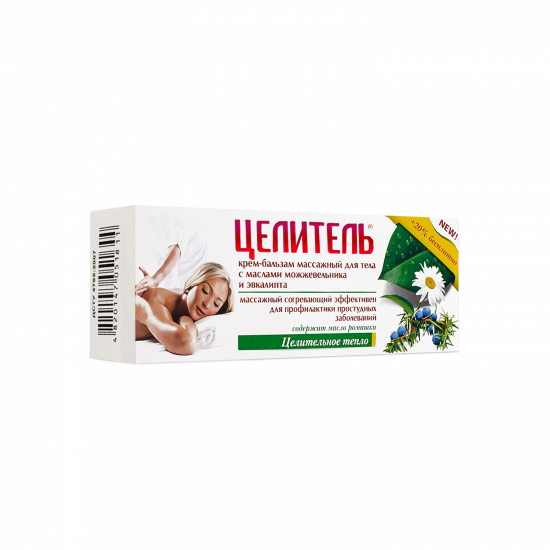 Warming massage balm cream, prevention of colds «Celitel», 70 g
Cream-balm «Celitel» massage warming, with oils of juniper and eucalyptus, for the prevention of colds - a universal helper in the cold season.
Massage cream is intended for warming and improving blood circulation, helps to suppress colds.
Eucalyptus and juniper in the composition endow the cream with anesthetic, toning, cleansing properties. Chamomile in the cream as an anti-inflammatory, bactericidal and skin softening component. The cream-balm has a warming effect and is intended for massage procedures.
group
PACKING:
Bushon tube, cardboard box.
VOLUME:
70 g
ACTIVE COMPONENTS:
Juniper, chamomile, eucalyptus oils.
BARCODE:
4820147051811