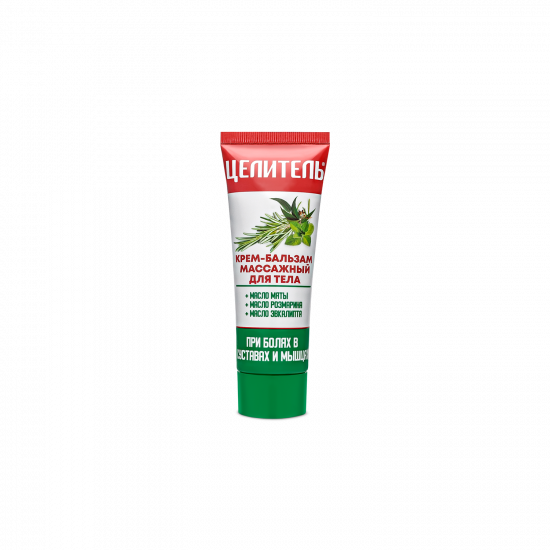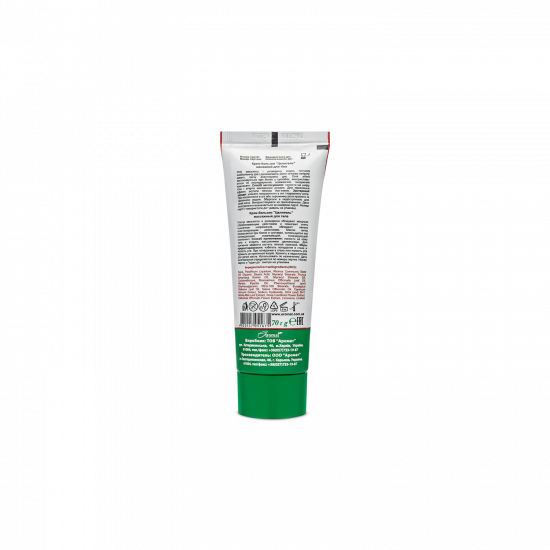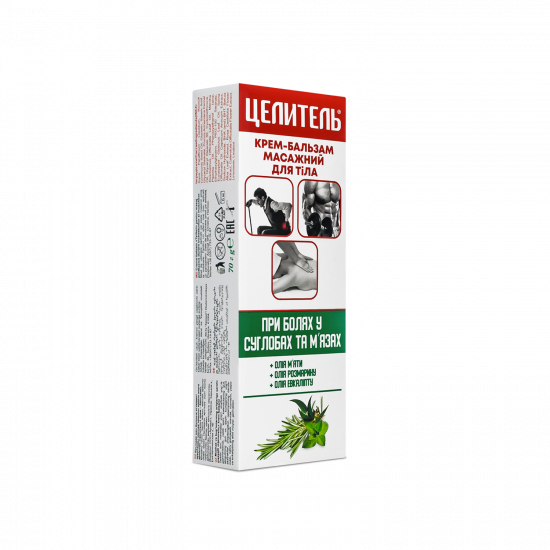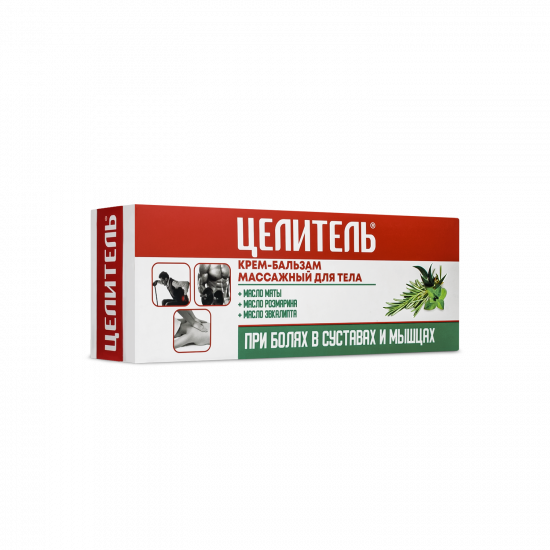 Massage cream-balm for pain in joints and muscles «Celitel», 70 g
Cream-balm «Celitel» massage for pain in joints and muscles - a universal assistant for massage procedures.

Massage cream that relieves pain of various origins in muscles and joints.
rosemary and eucalyptus oils , which have a mild anesthetic effect, help relieve muscle tension and relieve pain. peppermint oil acts as a cooling, refreshing and tonic component that relieves joint pain. A massage with a healing cream-balm acts as an antiseptic and stimulates the body's defenses.
group
PACKING:
Bushon tube, cardboard box.
VOLUME:
70 g
ACTIVE COMPONENTS:
Mint, rosemary and eucalyptus oil.
BARCODE:
4820147051675