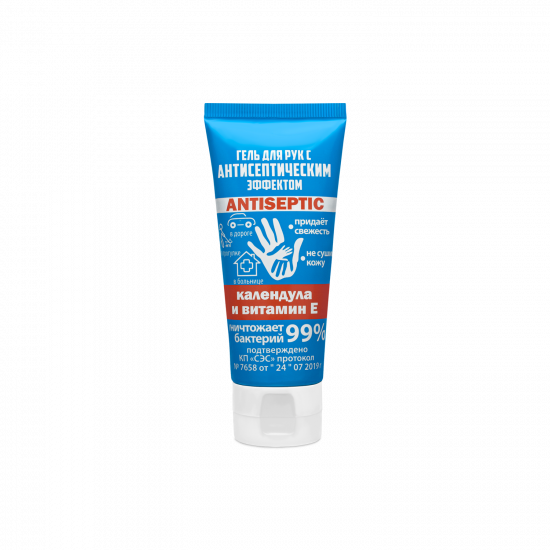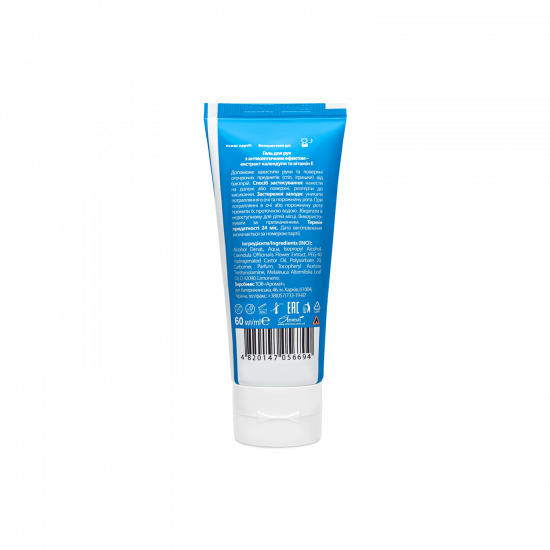 "Calendula and Vitamin E" hand gel with antiseptic effect, tube 60 ml
Antiseptic gel with calendula extract and vitamin E acts as an effective antibacterial agent for hands. Tones and moisturizes the skin, neutralizes fungi, bacteria and helps relieve inflammation.
► Kills 99% of the most common bacteria.
► Gives freshness without water and soap.
In the format of an easy-to-use tube, the antiseptic agent is comfortable to take with you on the road, to use in public places. The gel in a 60 ml tube is enough for at least 30 thorough hand treatment.
Recommended retail price: 43 UAH
group
MODE OF APPLICATION:
Apply to hand skin or other surface, rub until dry
PACKING:
Flip-top tuba
VOLUME:
60 ml
ACTIVE COMPONENTS:
Denatured ethyl alcohol at least 60% (complies with the recommendations of the WHO), isopropanol (antiseptic), calendula extract, vitamin E
SHELF LIFE:
2 years
BARCODE:
4820147056694