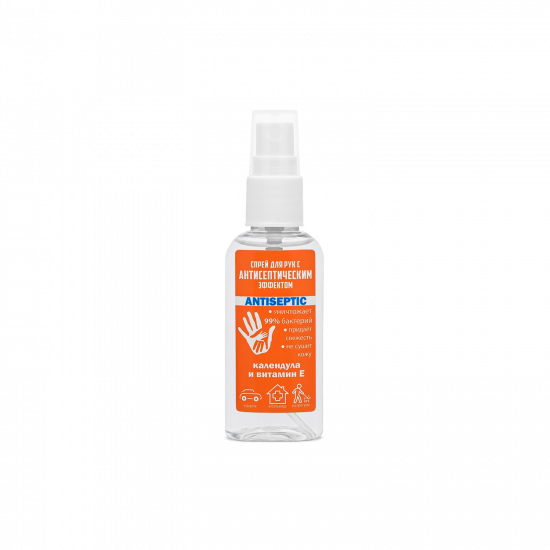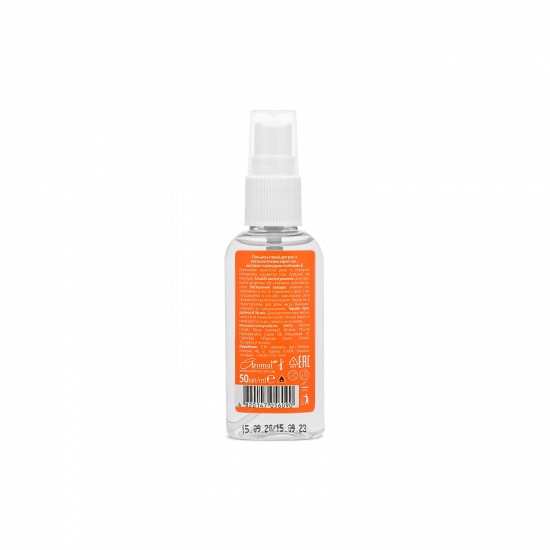 Hand spray with antiseptic effect with calendula extract and vitamin E, bottle 50 ml
An antiseptic lotion with calendula extract and vitamin E acts as an effective antibacterial agent for hands. It is convenient to spray other surfaces with a spray: due to fine dispersion, an alcohol solution effectively disinfects most household items.
In addition to the antibacterial, the antiseptic with calendula extract has anti-inflammatory and antifungal effects, tones and moisturizes the skin.
In the format of a compact bottle, the antiseptic is convenient to carry and use in public places. The lotion 50 ml is economical to use due to the spray-atomizer.
Recommended retail price: 38 UAH
group
MODE OF APPLICATION:
Apply to skin of hands or other surface, allow to dry
PACKING:
Spray bottle
VOLUME:
50 ml
ACTIVE COMPONENTS:
Denatured ethyl alcohol at least 60% (complies with the recommendations of the WHO), isopropanol (antiseptic), calendula extract, vitamin E
SHELF LIFE:
3 years
BARCODE:
4820147056090