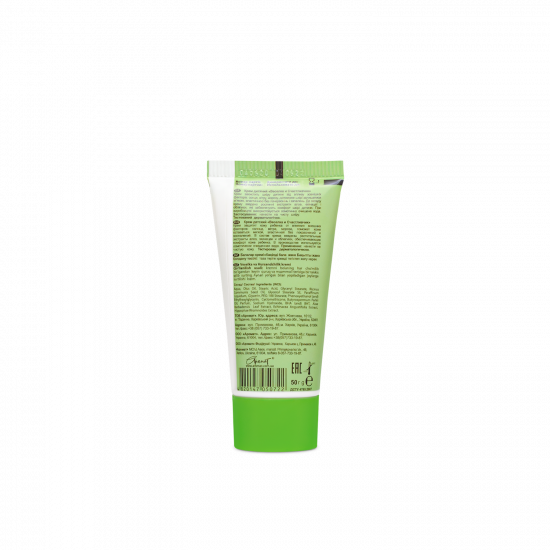 Protective cream for children against bad weather, softening "VESELKA AND LUCKY", 50 g
Protective baby cream "Schastlivchik" TM Veselka protects the child's skin from the negative influence of external factors: sun, wind, frost. The cream helps baby's skin to remain soft and elastic, without redness and inflammation. Osmotically purified water is used in the production of the cream.

Aloe extract has a healing, bactericidal, tonic effect.
Echinacea extract has a tonic, antibacterial and anti-inflammatory effect.
Chamomile extract regenerates, nourishes, relieves inflammation and softens the skin.
group
MODE OF APPLICATION:
Apply to clean, dry skin with an even thin layer.
PACKING:
Bushon tube.
VOLUME:
50 g
ACTIVE COMPONENTS:
Extracts of aloe, echinacea, chamomile.
SHELF LIFE:
2 years
BARCODE:
4820147050722
Weight:

15.00г

Dimensions:

2.00см x 2.00см x 10.00см