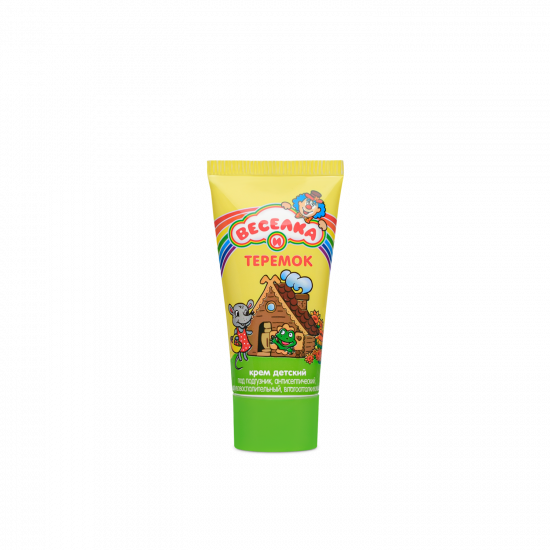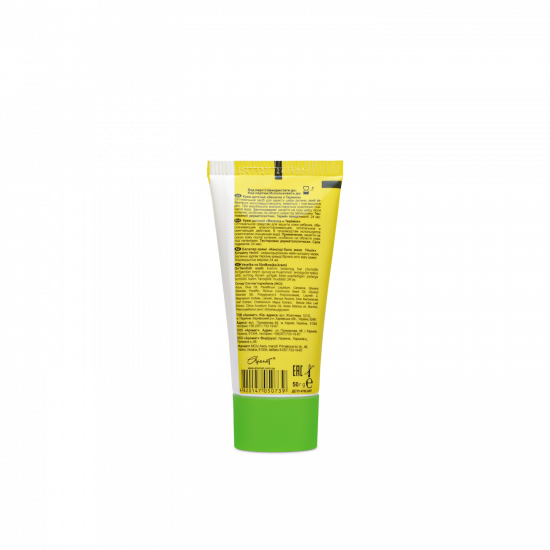 "VESELKA AND TEREMOK" moisture-repellent baby cream for a diaper, 50 g
Baby cream "VESELKA AND TEREMOK" for a diaper, moisture-repellent, antiseptic and anti-inflammatory with extracts of chamomile, aloe, natural oils.
Fat base and plant extracts protect baby's skin from irritants in the diaper area.
The complex of oils (sunflower seeds, petroleum jelly, essential oils of orange and fir) protects the skin, has an anti-inflammatory, regenerating effect.
Chamomile extract provides anti-inflammatory, antiseptic effect.
Aloe extract heals, neutralizes bacteria and moisturizes the delicate baby skin.

group
PACKING:
Bushon tube.
VOLUME:
50 g
ACTIVE COMPONENTS:
Extracts of chamomile, aloe. Sunflower seed oil, liquid petroleum jelly, essential oils of orange and fir.
SHELF LIFE:
2 years
BARCODE:
4820147050739