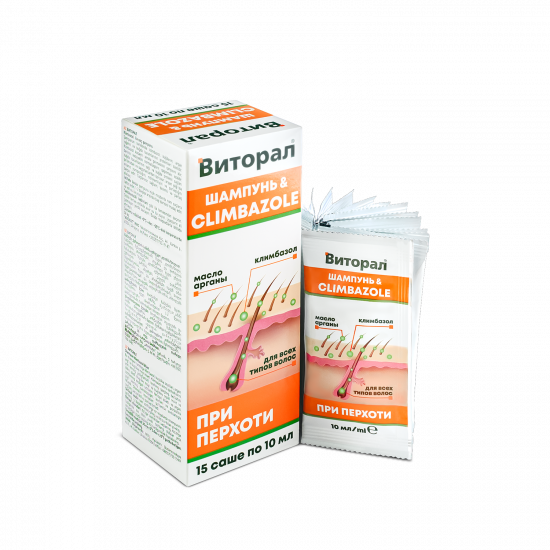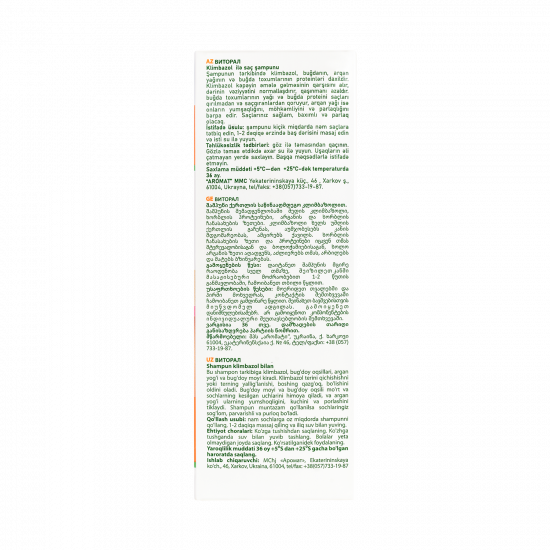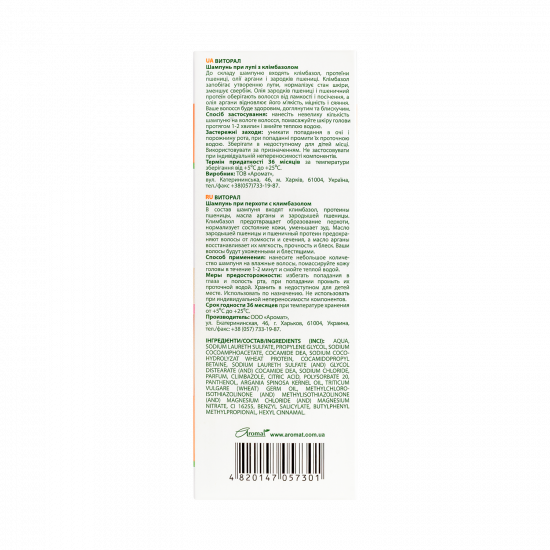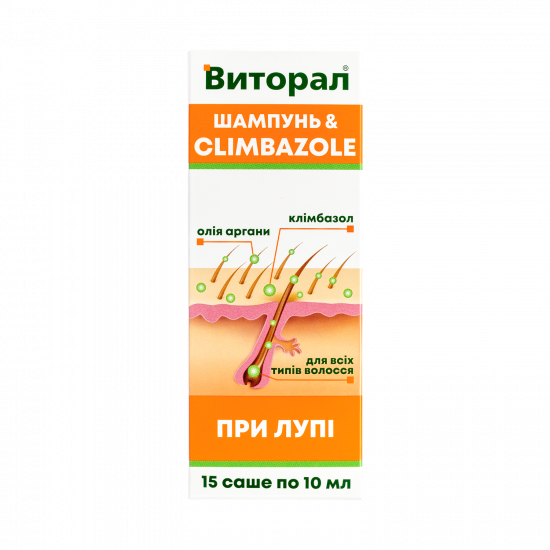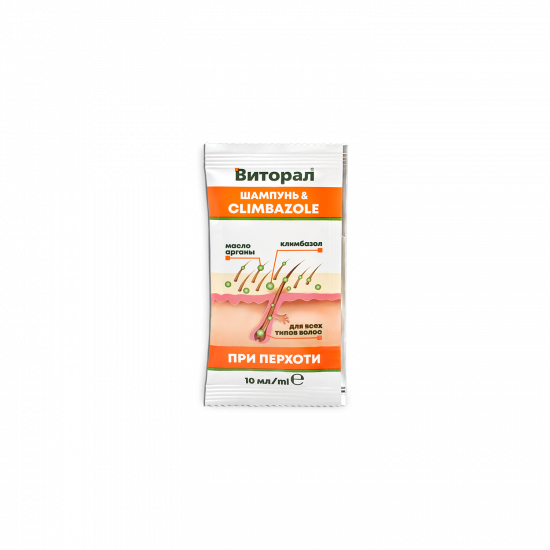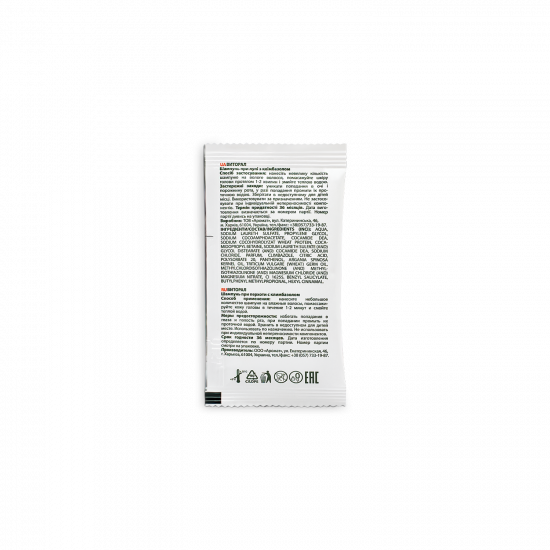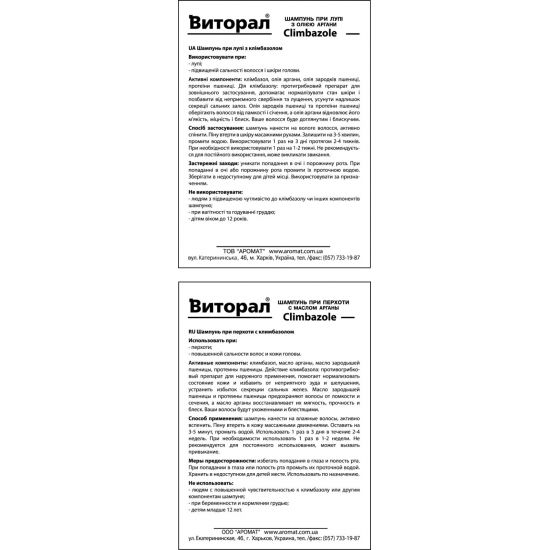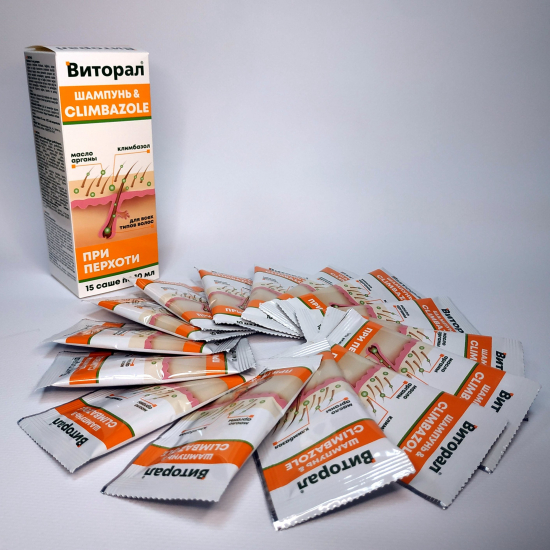 Shampoo for dandruff with climbazole "VITORAL" for all hair types, 15 sachets, 10 ml each
VITORAL Climbazole Shampoo is designed to care for all types of hair with dandruff. The product is available in sachets, in a pack of 15 individual packs of 10 ml.
The shampoo contains climbazole, wheat proteins, argan oils and wheat germ. Climbazole prevents the formation of dandruff, normalizes the skin condition, reduces itching. Wheat germ oil and wheat protein protect hair from breakage and splitting, while argan oil restores its softness, strength and shine. Hair after using shampoo looks shiny and well-groomed.
Recommended retail price: 80 UAH

group
MODE OF APPLICATION:
Apply a small amount of shampoo to wet hair, massage the scalp for 1-2 minutes, rinse with warm water.
PACKING:
15 sachets, 10 ml, in a box
VOLUME:
150 ml
ACTIVE COMPONENTS:
Climbazole, Wheat Proteins, Argan Oil and Wheat Germ.
SHELF LIFE:
36 months
BARCODE:
4820147057301