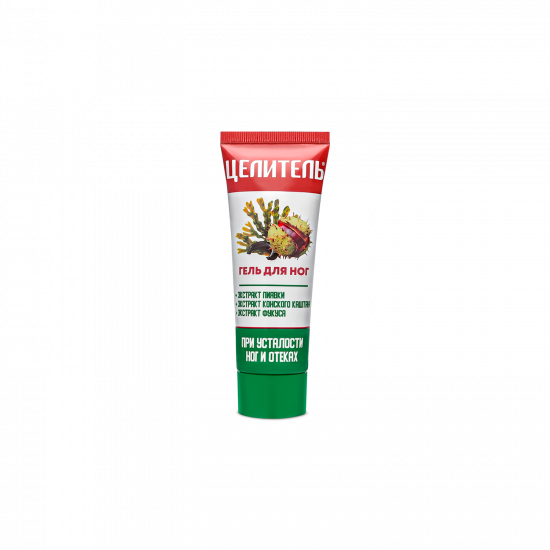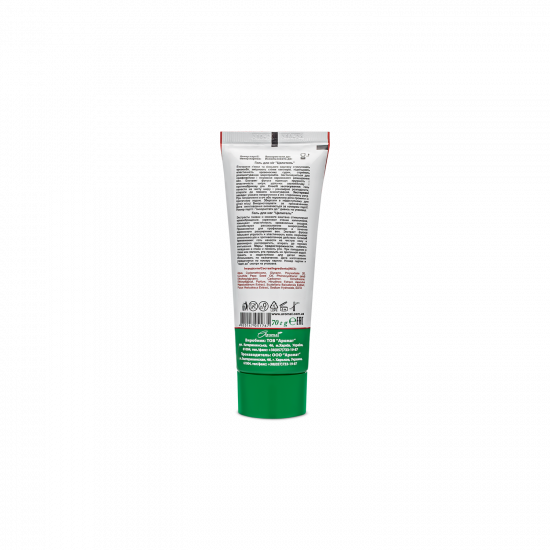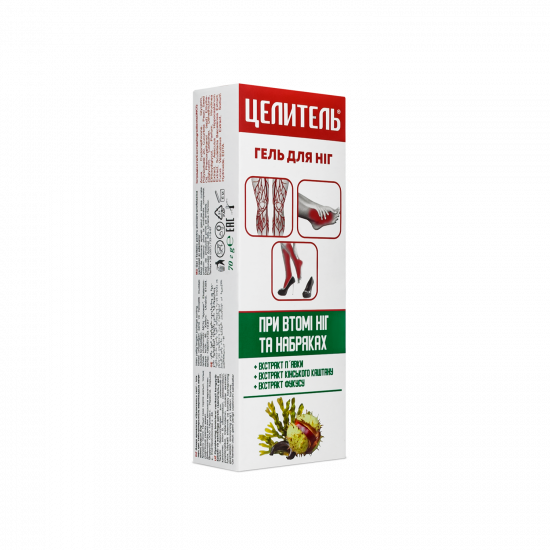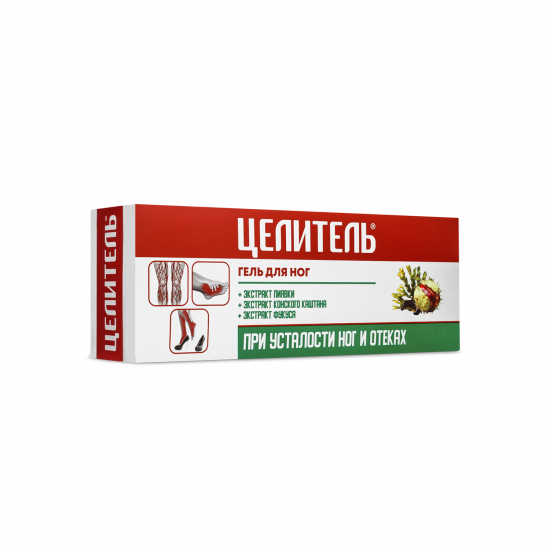 Foot cream-balm for fatigue, puffiness and varicose veins «Celitel», 70 g
Cream-balm "HEALER" & nbsp; for legs for fatigue, swelling and varicose veins - a universal helper for legs.

Fast-absorbing, light-textured gel for relieving leg tension.
Extracts of leech and horse chestnut promote resorption of microthrombi, strengthen capillary walls, stimulate blood circulation and increase the elasticity of blood vessels. Fucus extract improves skin firmness and elasticity, has a soothing and anti-edema effect.
Recommended retail price: 45 UAH
group
PACKING:
Bushon tube, cardboard box.
VOLUME:
70 g
ACTIVE COMPONENTS:
Extracts of leech, ficus and horse chestnut.
BARCODE:
4820147051767